Delete your GeneticsLand
You may wish to keep the Land you have created for this tutorial for additional training and testing. The datasets that were published were relatively small and will not consume much disk space on the server. When you are done with your Land and want to delete it, from the Tools menu, select Delete Land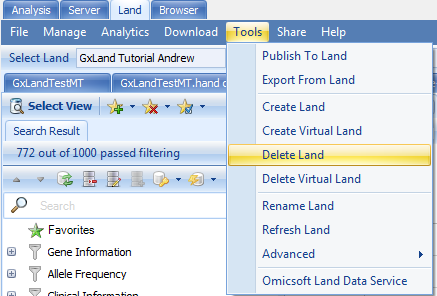 Confirm it is your Land that is selected, leave the Delete all data types option selected and click OK.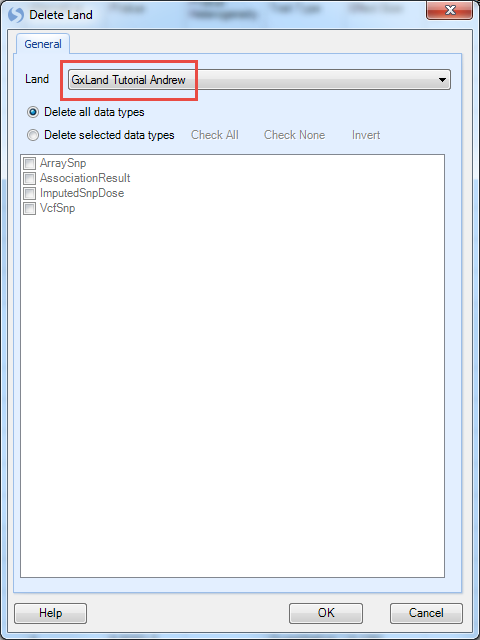 You will be prompted to confirm you want to delete the Land. If you are sure, select Yes.

Congratulations! You are done with this tutorial, which represents just a piece of what OmicSoft Lands are capable of. For additional information, don t hesitate to contact Omicsoft s support team (omicsoft.support@qiagen.com).
Thank you for using Array Studio.